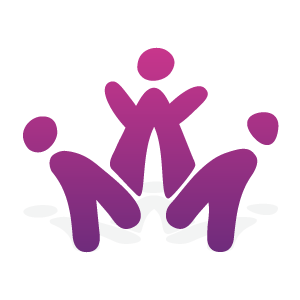 1. Who we are 
We are a nation-wide network of almost two dozen non-governmental organizations brought together in 2009 by the need to have systematic, effective, evidence-based impact on the processes affecting children rights in Bosnia. Our members represent various areas of expertise (supporting children with special needs, education, exclusion, street children, empowerment), enjoy different levels of experience (some of our members are the oldest and most experienced organizations in Bosnia, having worked for the past half a century, others are young, innovative and bold) and advance different methodologies of work and activities (from running safe houses, workshops, providing socio-economic assistance, offering therapies to educational activities, advocacy and lobbying). We are united by one core belief however: rights of all the children across the highly fragmented, conflicted Bosnia can only be successfully advanced by coordinated, systematic, unified work of professionals with hands-on experience. This is what we do: we aggregate our local expertise, hands-on experience and bold recommendations and we elevate them to one, nation-wide voice. We strive to transform culture, institutions, laws and policies across Bosnia so they serve the best interest of children. Nothing short of that.
---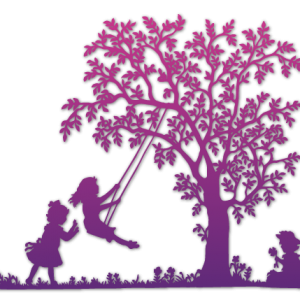 Vision
Bosnia and Herzegovina has a developed and functional institutional and financial framework to adequately care and protect all children. The authorities in Bosnia and Herzegovina at all levels have established and developed institutional mechanisms and legal framework for the protection of child rights that allow every child equal access to exercise the rights enshrined in the Convention on the Rights of the Child.
The principles of respect for the best interests of the child, life, survival and development of children, non-discrimination and child participation are applied at all levels of decision making.
---

Mission
Improving Bosnian children's lives by inspiring transformational child protection policy making and implementation.
We achieve this through
Leading Child Protection Sector towards high standards of practice
Being an independent representative voice of child protection organizations in Bosnia, in order to influence public debate and decision- making in the fields relevant to children.
Advocating ratification and observance of international documents and standards in child protection.
Providing evidence-based recommendations and solutions to challenges faced by Bosnian children and their representatives.
Helping children voices be heard.
---
 Our Members believe that:
Child protection is investment, not social assistance.
Children are valuable, responsible, knowledgeable actors- not passive beneficiaries.
Effective solutions to problems faced by the Bosnian children are possible and attainable.
Working constructively and critically along state institutions rather than in parallel or in opposition to them produces best results. Monitoring their performance in the spirit of mutual respect and good will is the best chance for the institutions to grow.
Respected, heard, educated and trusted children of today make the adults of tomorrow Bosnia needs. This is our answer to the democracy crisis in the country.
Local, entity and state-level governance structures in Bosnia have the responsibility towards the children and Bosnian society should monitor, demand and influence how resources are allocated and used.
Work with and for children requires the highest personal and professional standards, authencity and transparency. We expect nothing less than from all our members.


---
We are proud of:
Being the only permanent civil society member of the Bosnian Council for Children and making unique, valuable and authentic contribution to the relevant documents and policies on the state level.
Being the only Bosnian entity that reports to the UN Committee through Alternative Reports and Children Reports. Making sure voices of Bosnian children are heard on the international arena.
Having successfully advocated and lobbied for the Bosnian state to ratify . ….
In the highly internationalized field of child protection in Bosnia, being entirely national structure, representing Bosnian children, their everyday struggles, hopes, ideas and achievements.
Our active role in ChildPact- regional coalition of networks devoted to protection of children.
Our contribution to Child Protection Index- a path-breaking tool in monitoring of children rights protection in Europe.
Hundreds of Bosnian children who learnt how to express their ideas and fight for their rights through our trainings, workshops, campaigns and community activities.
Dozens of community actions designed and organized by the children assisted by the Network.
Documents, recommendations, analysis and action plans compiled by and with children and submitted to their respective local governments.
Ourselves: our commitment, devotion, adherence to highest professional standards, years of experience and enthusiasm.


---
2. Where we are
Community level: All of our member organizations are deeply embedded in their local communities and they work closely with children, educators, guardians and relevant local stake holders.  We are present in over 18 communities across entire Bosnia, including urban and rural communities. We are close to children with special needs, children working on the streets, ethnic minority children, and every other category.
National level: Stronger Voice for Children is the only permanent member of the Bosnia and Herzegovina's Children Council from the milieu of civil society. We contribute to the state's Action Plan for Children and provide recommendations on various policy matters on regular basis.
Regional level: We are part of ChildPact, a regional network of networks that shapes policies and standards of child protection across the Balkans and Caucasus. As part of ChildPact, we are for instance able to reach relevant decision makers in the EU, produce research and knowledge of regional, comparative scope and mobilse Bosnia to follow its neighbors in good practices. Through the ChildPact platform we transfer knowledge from and to Bosnia, making sure that our policies and practices follow the general trends.
International level: The Network is the only civil society body that compiles shadow and children reports on the situation in Bosnia to the UN Committee. We are the source of information, analysis and recommendations that inform UN's reprimands and commendations to the Bosnian government.
---
3. How do we want to achieve this
We gather data, research, analyse and make evidence-based recommendations (documentation and knowledge sharing)
Engage with decision makers at all levels in meaningful and authentic ways (advocacy & policy)
Bring together civil society professionals, local leaders, policy makers and politicians in a dialogue across sectors, administrative divisions and ethno-national divides (networking)
Working directly with children: helping them express their concerns, hopes and ideas. Assisting them in elaborating solutions (empowering)
We open and facilitate public discussions about problems faced by the children and their custodians-putting issues such as violence and lack of access to basic services on the agenda (campaigning).
We support our members in their strive to grow professionally, improve their services and standards of work with children (capacity building).